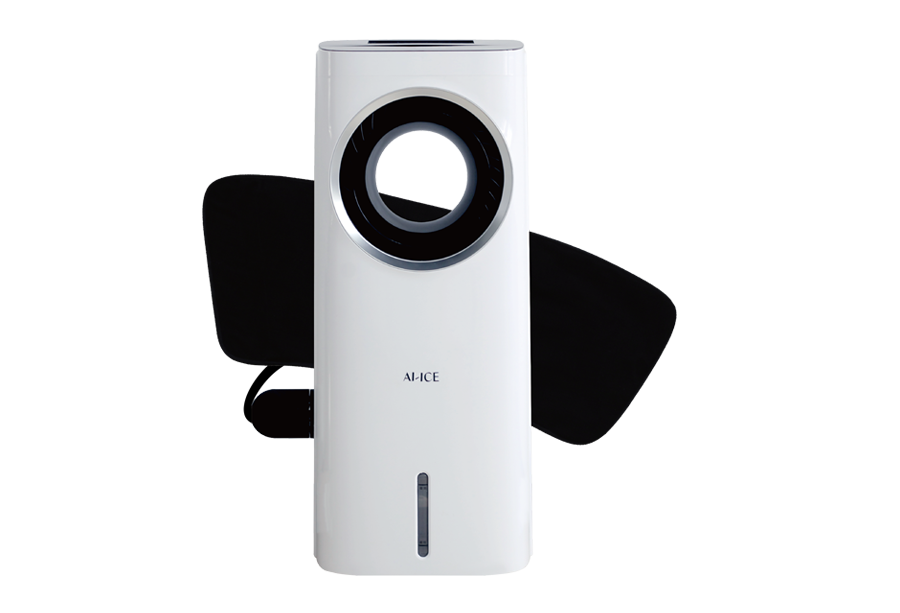 AI-ICE-100 AI-ICE system
AI-ICE artificial intelligence ice compress system adopts technical principles such as low temperature body function recovery, air pressure circulation massage and cold air circulation refrigeration;
Through intelligent pressurization, low-temperature cold compress, and cold air circulation, the multi-functional coordination can quickly and deeply massage the target parts of the body;
Assist in fatigue recovery after exercise, relief of swelling and pain, injury prevention, injury repair and functional adjustment;
So as to achieve scientific and rapid sports recovery and help athletes maintain a better sports state.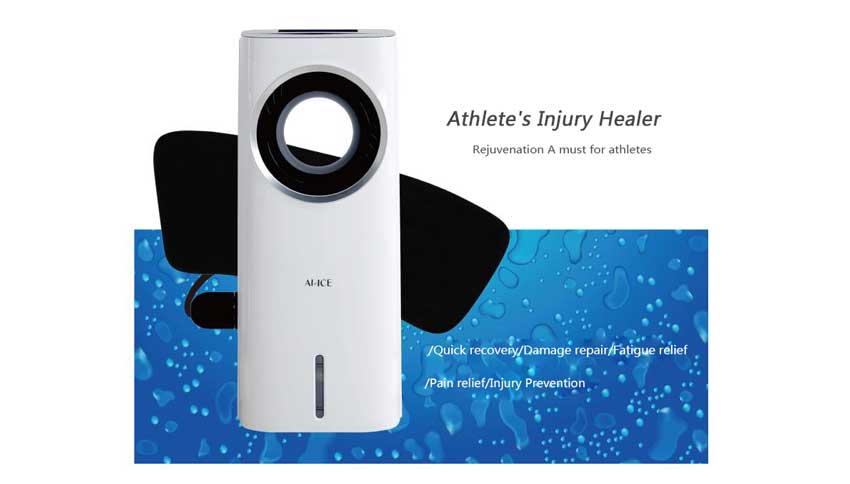 Principle of Equipment
   AI-ICE artificial intelligence ice compress system adopts technical principles such as low temperature body function recovery, air pressure circulation massage and cold air circulation refrigeration; Through intelligent pressurization, low-temperature cold compress, and cold air circulation, the multi-functional coordination can quickly and deeply massage the target parts of the body; Assist in fatigue recovery after exercise, relief of swelling and pain, injury prevention, injury repair and functional adjustment; So as to achieve scientific and rapid sports recovery and help athletes maintain a better sports state.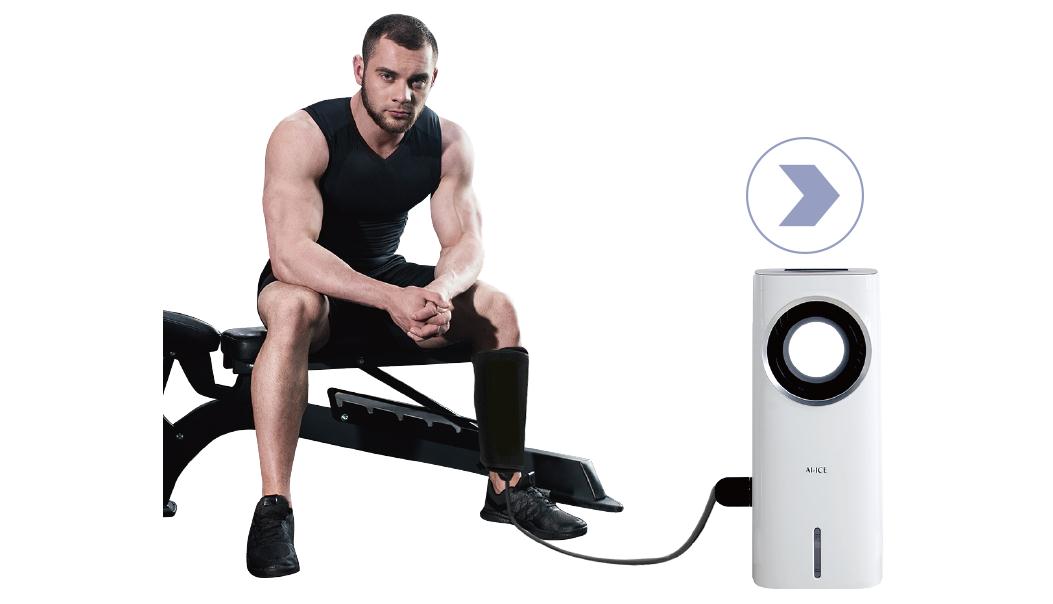 Functional Features
1. Fast——quick cycle, body sensation changes in 20 seconds;
2. Comfortable——ergonomically designed special care wrap kit that fits comfortably on the contact parts;
3. Dual mode - manual and automatic dual mode, you can choose to adjust the intervention plan, display the treatment time in real time, and you can stop the treatment manually;
4. Multi-function - scientific pressurization, low-temperature cold cycle, cold air cycle multi-functional coordination; independent simulation;
5. Intelligent adjustment - ice degree, pressure, wind speed and time can be adjusted to achieve preset automatic constant temperature; pressure can be adjusted in 6 levels, ice water flow rate and cold wind can be adjusted in 3 levels;
6. Safety - overload, overvoltage, overtemperature, water shortage self-locking protection.
Low Temperature Treatment Principle
   Clinical studies have shown that cold compress therapy can constrict local blood vessels, slow blood flow, reduce capillary permeability, reduce interstitial fluid extravasation, slow down local metabolism, and effectively reduce the release of inflammatory mediators.It can reduce local tissue temperature, constrict blood vessels, reduce subcutaneous hemorrhage, reduce tissue swelling, and at the same time reduce the excitability of nerve endings, increase the pain threshold, and achieve the effects of pain relief and detumescence.