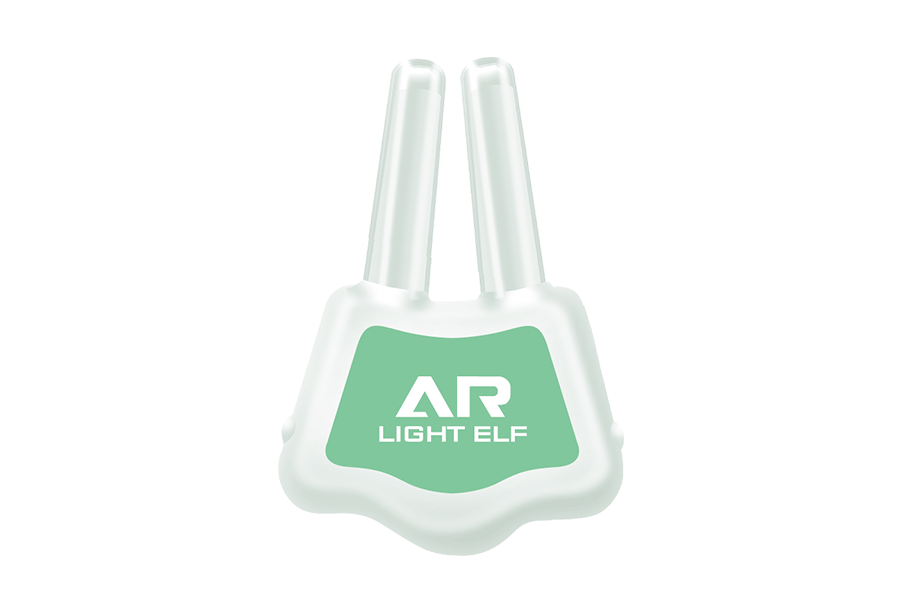 AR-100Nasal red light therapy ins
Use low-intensity cold red light with a wavelength of 635nm to irradiate the nasal cavity; repair nasal tissue, eliminate edema, and improve nasal ventilation; image the migration of calcium ions inside and outside the cells, and inhibit the production of harmful substances such as active oxygen and histamine; effective
AR Light Elf
Cold Red Light Therapeutic Instrument for Rhinallergosis

Product Summary
   AR-Light Elf is a bioelectronic optical energy instrument developed for people with sensitive nasal cavity by applying biological cold light source technology.

Light Elf Advantages
► There is a rich blood vessel network in the nasal cavity, and the blood flow of the turbinate tissue is relatively higher than that of liver, brain, muscle and other tissues;
► There are also abundant autonomic nerves in the nasal cavity, which can reflexively change the activities of the brain and internal organs.
► There are many cells related to the immune mechanism in the nasal mucosa and submucosa, which can improve immunity
► The nasal cavity is closely related to the cranial cavity, which can activate brain neurons;
► Nasal irradiation can directly treat and prevent rhinitis
► Many meridians and acupoints: There are 6 meridians passing through around the nasal cavity, which can play a therapeutic role.


Technical Parameter
Model

AR-100

Light wavelength

630nm±20nm Narrowband light wave

Effective red irradiance

0.25mW/c㎡±20%(20cm)

Timer

10min+/-5%,Can be closed manually
(Put into the packing box)

Battery capacity

80mAh

Power consumption

<120mW

Battery life

Use about 8 times after fully charged

Charging method

MicroUSB

Charging voltage/Charging current

5V/1A

Size

50

×40×16mm

Power supply

Internal lithium battery